Waar spreek je over tijdens het eten? Iedereen heeft weer andere verhalen en gesprekken aan tafel. Of misschien is er juist stilte om lekker aandachtig te eten. Tijdens het project Tafelverhalen gingen gezinnen uit azc Utrecht hierover met elkaar in gesprek en werden er tafelkleden en borden gemaakt.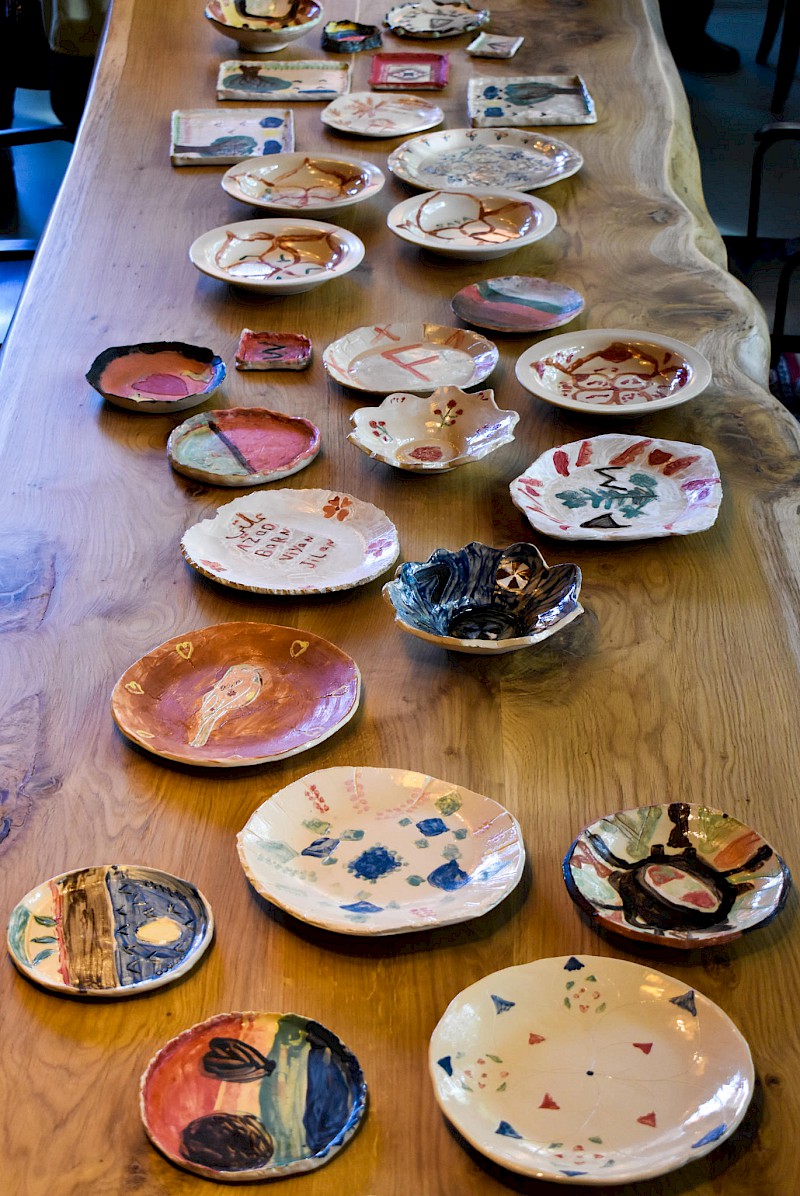 Na een bezoek aan Pottery and More, een werkplaats waar keramiek gemaakt wordt, gingen de deelnemers zelf aan de slag om met klei borden te maken. Tijdens het droogproces maakten families ontwerpen voor het servies, die vervolgens op de gedroogde borden geschilderd werden.

De workshopreeks werd afgesloten met een groot diner waarbij er van de zelfgemaakte borden gegeten kon worden! De borden worden in de tweede week van oktober tentoongesteld in A Beautiful Mess, het restaurant op het terrein van azc Utrecht. 

Foto's zijn gemaakt door Justin Nederkoorn en Eva van der Hoek.
Welke rituelen komen er kijken bij het eten? Zijn er patronen of symbolen die passen bij een servies? Welke verhalen worden verteld tijdens het diner? Samen met kunstenares Avan Omar en keramist Nataliia Ryazhenova gingen gezinnen op zoek naar persoonlijke tafelverhalen. 
---