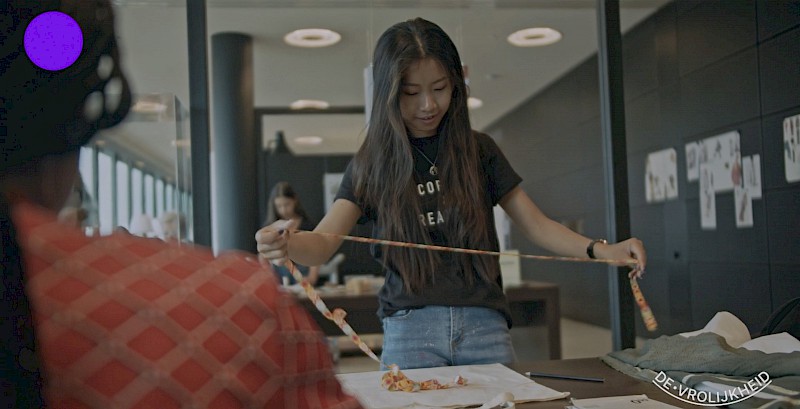 Meet Beeld//Former Aye Myo: een professioneel kunstenaar in de dop. Je treft haar zelden aan zonder potlood, pen of penseel in haar hand. Met haar werk geeft ze uiting aan haar gedachten en vertelt ze de verhalen die haar bezig houden.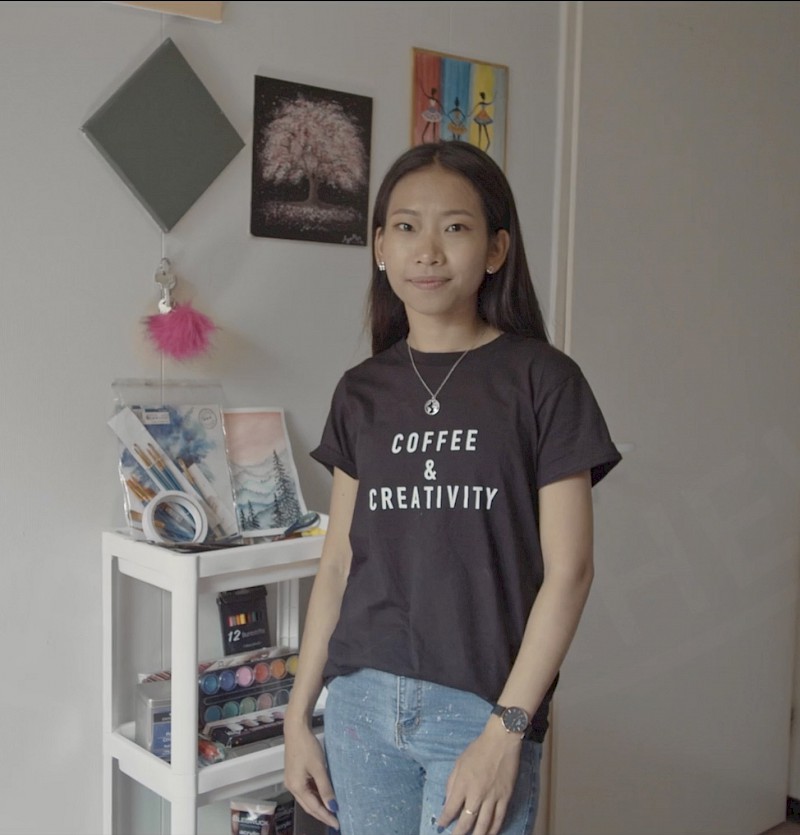 "When I am drawing, my mom tells me: what are you doing? You should be studying! But I always come back to making art." - Aye Myo
In dit videoportret maken we kennis met Aye Myo. Ze vertelt over de verhalen die ze met haar schilderijen en tekeningen wil vertellen, over de technische moeilijkheden die bij schilderen komen kijken en over waarom Vincent van Gogh zo'n grote inspiratiebron voor haar is. Ze is goed op weg haar droom om beeldend kunstenaar te worden waar te maken: zo was ze een tijd lang onderdeel van Marres Extended, de jongerenafdeling van presentatie instelling Marres in Maastricht, volgde ze een schilderworkshop van Ahmed Kleige en leert ze zichzelf allerlei verschillende kunstdisciplines aan. 
BEELD//FORMERS

Beeld//Formers zijn jonge azc-bewoners in de leeftijd 15-25 jaar die door middel van zelfgekozen kunstdisciplines een eigen verhaal op een unieke manier presenteren. Dans, theater, muziek, nieuwe media en beeldende kunst zijn de instrumenten waarmee verhalen worden vormgeven. 

Eén op de twee mensen die naar Nederland komt is jonger dan vijfentwintig jaar. Met Beeld//Formers nemen deze jongeren het heft in eigen hand. Door middel van zelfgekozen disciplines verbeelden zij op eigen wijze een verhaal. In co-creatie met kunstenaars en leeftijdsgenoten werken ze aan verschillende kunstuitingen. Zo worden jongeren met hun talenten zichtbaar voor zichzelf, elkaar en de Nederlandse samenleving. In 2021 lichtten we 5 Beeld//Formers en hun talent uit doormiddel van een videoportret.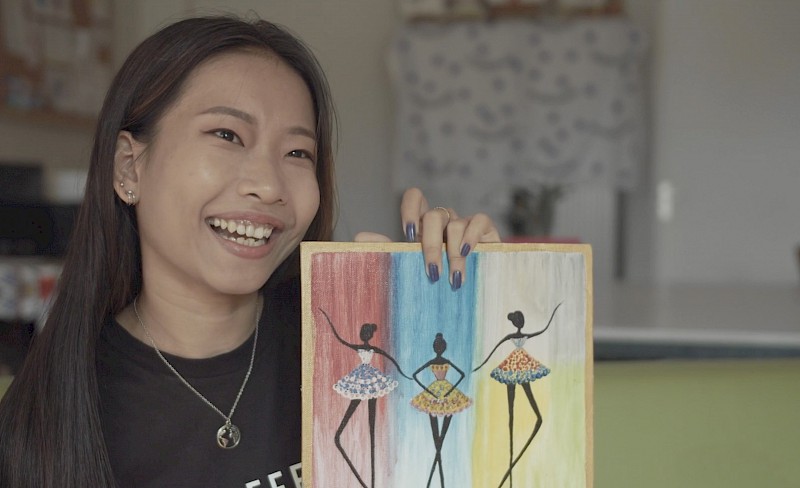 ---