ALMERE - Art Talks staat stil bij wat bewoners in het azc inspireert als het gaat om kunst en creativiteit. Wat betekent kunst en creativiteit voor je? In welke omgeving voel je je geïnspireerd? Zoek je juist een bubbel op om te experimenteren met wat er in je speelt, broedt, eruit wil, om vorm aan te nemen?

In deze korte podcast komen Fatah, Shakira, Mayer, Martin en Behrooz aan het woord over hun visie, dromen en toekomstbeelden. Zo komen abstracte beelden, de poëtische wereld, het absorberende effect van muziek en toekomstbeelden over AI aan bod. De sprekers vertellen over de werelden die er in en rondom creativiteit schuilen en dat het soms iets is voor anderen, maar ook vooral voor hen zelf.

Luister hier: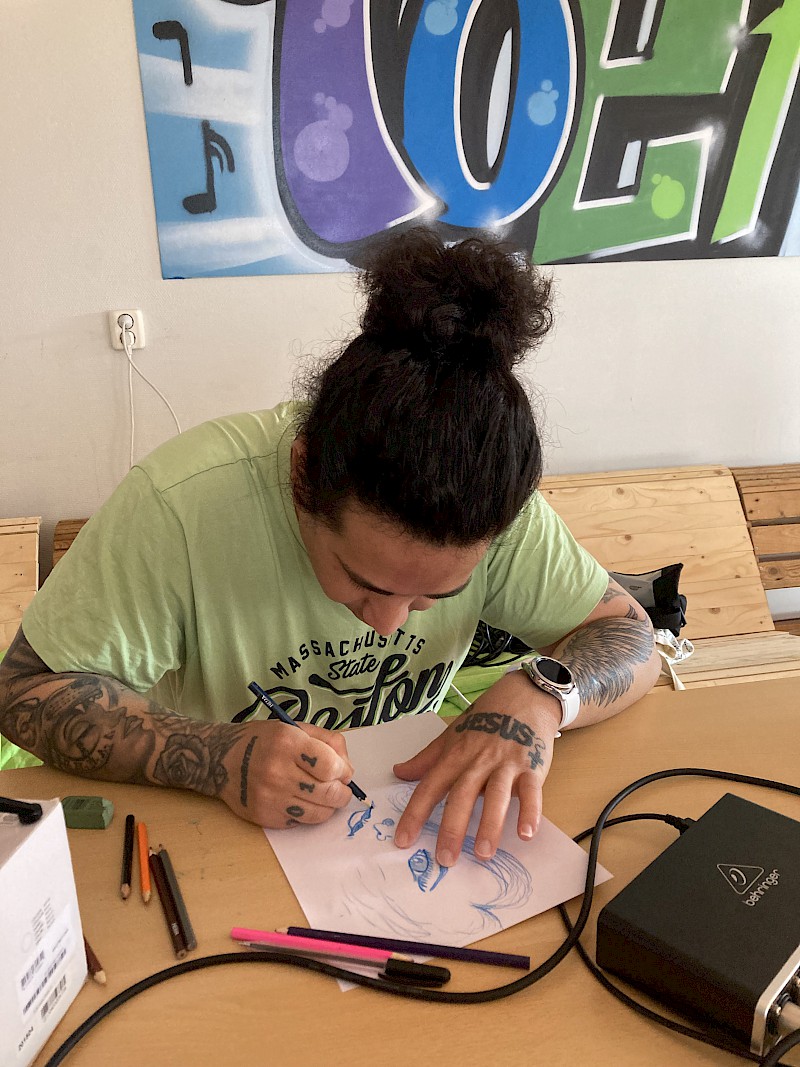 In gesprek met Behrooz, vertelt hij over zijn tekening:"She is the queen of my mind – it's a repetitive drawing that I make every day".
Fatah over zijn kalligrafie: "It brings you in a deeper connection with yourself and the world". 
Deze podcast is in co-creatie met Shearey Pinas, Beatlab Amsterdam en Annosh Urbanke tot stand gekomen. 
---