Elk kind heeft een schelp
En als de schelp open gaat.. ontstaat er een magische kracht.

 
Zelf je eigen stripboek maken… dat is waar o.a. Hiwan, Cheng Tong, Mavin, Noami, Erwan, Merhab en Amin dan ook hun fantasie de vrije loop hebben gelaten.

Tijdens de wekelijkse 'Kunstlab' workshops in azc Katwijk werden de vier 3D harmonica stripboeken gecreëerd onder begeleiding van kunstenares Natascha van Nooijen Kooij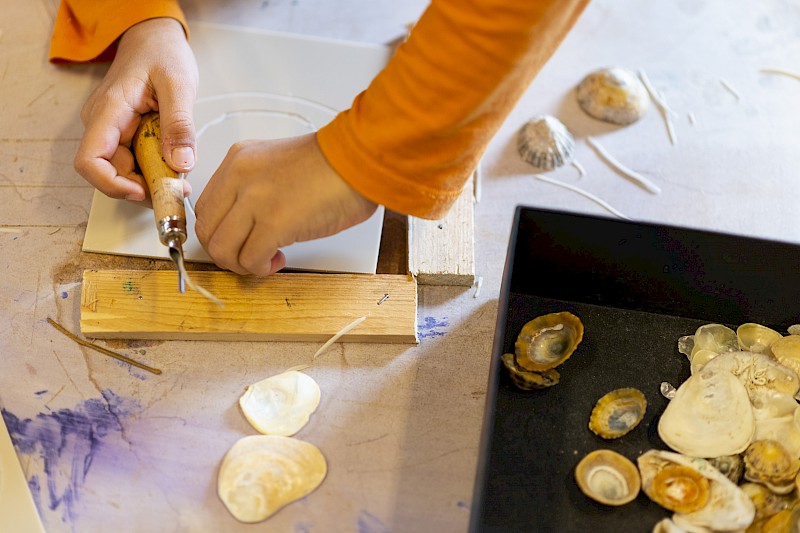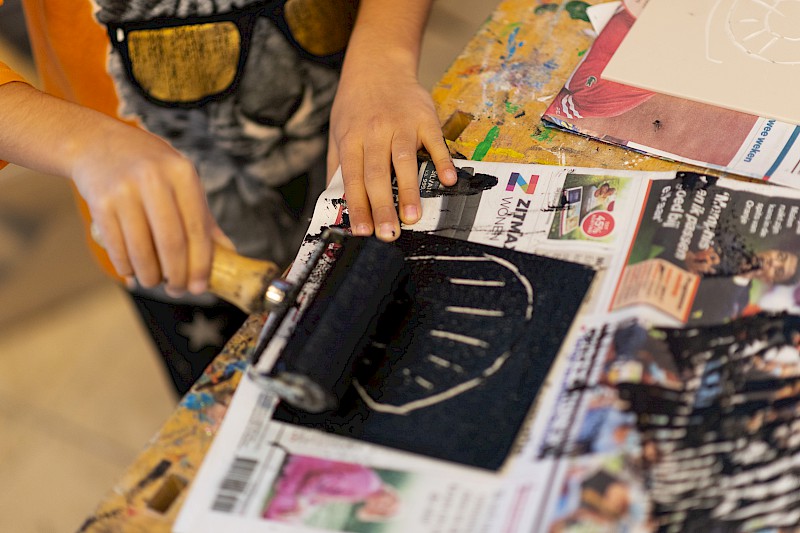 Er was eens een hond, en leeuw en een ezel.
Er was eens een man die heet Thijs en zijn vrouw die heet Anna.
Thijs speelt een spel.
Het spel speelt zich af in de riddertijd.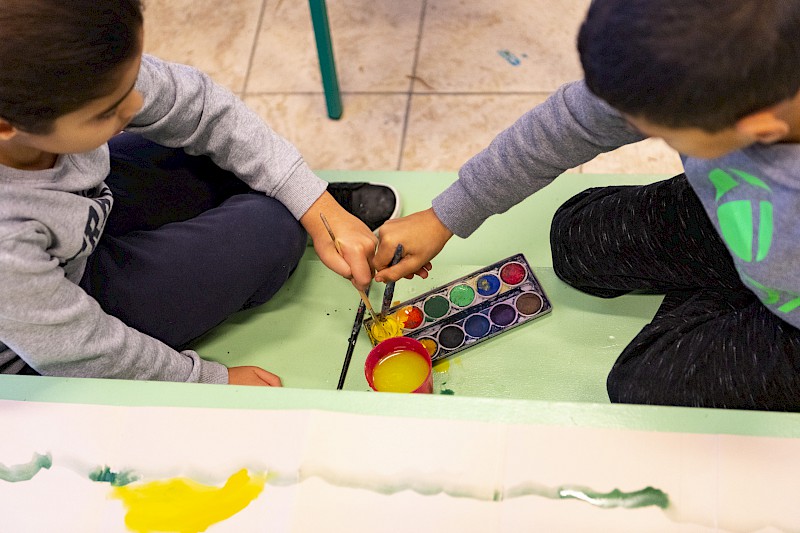 Vier meisjes en een jongen hebben krachten.
Niemand weet welke krachten ze hebben alleen hun vrienden.
Ze gaan samen de wereld beschermen.
Ze kunnen transformeren door hun krachten.
Ze beschermen de mensen.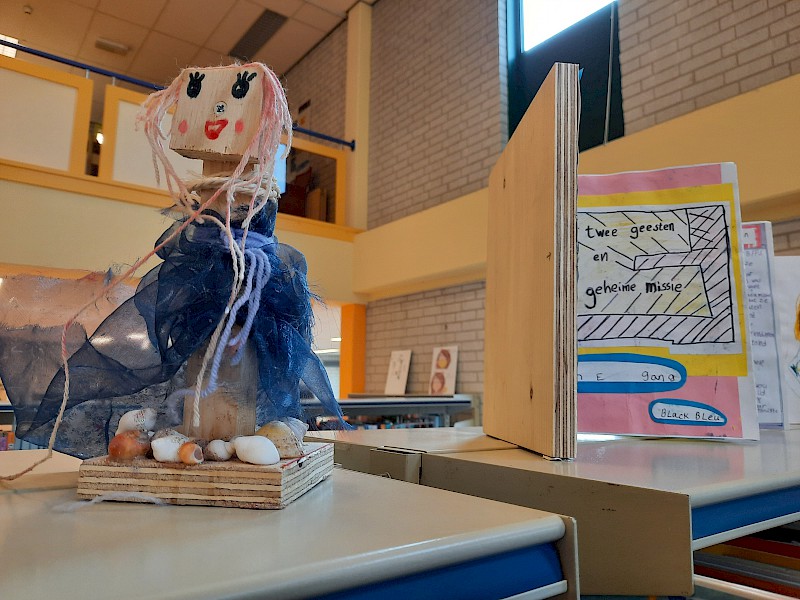 Als startpunt en inspiratie voor hun stripverhaal werden eerst houten figuren gemaakt, zoals de oude houtbewerker Gepetto de personage Pinokkio tot leven bracht, zo werden ook de hoofdrolspelers geboren van deze stripverhalen. Waar de ene personage schelpen en parels kreeg, werd de ander omgetoverd tot ridder of superheld waar sommige zelfs corona proof een mondkapje dragen. 
 
Het prachtige eindresultaat zijn vier 3D stripboeken gemaakt met materiaal als verf en lino om zo het verhaal van de hoofdpersonages te vertellen. Gegarandeerd veel lees en kijkplezier in o.a. het verhaal over de Magische Schelp, de Riddertijd en de Elementen. 

En dit alles gecreëerd door:
Hiwan, Amin, Mavin, Marjan, Cheng Tong, Ruth, Naomi, Joy, Abraham, Akija, Merhab, Hovannes, David, Emran, Omar, Ahmed, Anis, Mohammed, Sahgib, Samson, Yousef, Abdi, Mahmoud, Zayneb, Elham, Rostam, Maria, Maitun, Ruaa, Chen Xiao, Naftalin en Amela.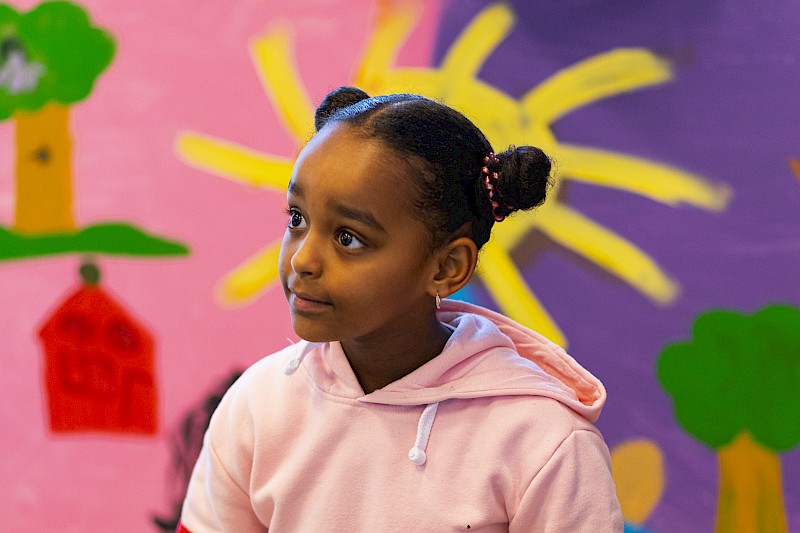 Expositie 3D Stripboek in Leiden
Tot en met zaterdag 12 maart is het resultaat van de 3D stripboek workshops, samen met het Vrolijke Stripboek, te zien in bibliotheek Stevenshof in Leiden op de Trix Terwindstraat 6.

 
In het KunstLab ontdekken kinderen (4 t/m 12 jaar) hun talenten en ontwikkelen de jonge makers zich in samenwerking met professionele kunstenaars. Er worden workshopreeksen georganiseerd in uiteenlopende kunstdisciplines zoals muziek, dans, theater, beeldende kunst, spoken word, film of fotografie. Ieder project in het KunstLab wordt afgesloten met een presentatie.
---