In Overloon hebben jongeren in de leeftijd 15-25 jaar de afgelopen maand gewerkt aan het bijzondere modeproject 'Roots'. Jongeren uit Gambia, Irak, Iran, Eritrea en Libanon zijn met elkaar in gesprek gegaan over het land van herkomst en de reis naar Nederland. Deze gesprekken vormden het startpunt voor het maken van een eigen, unieke outfit.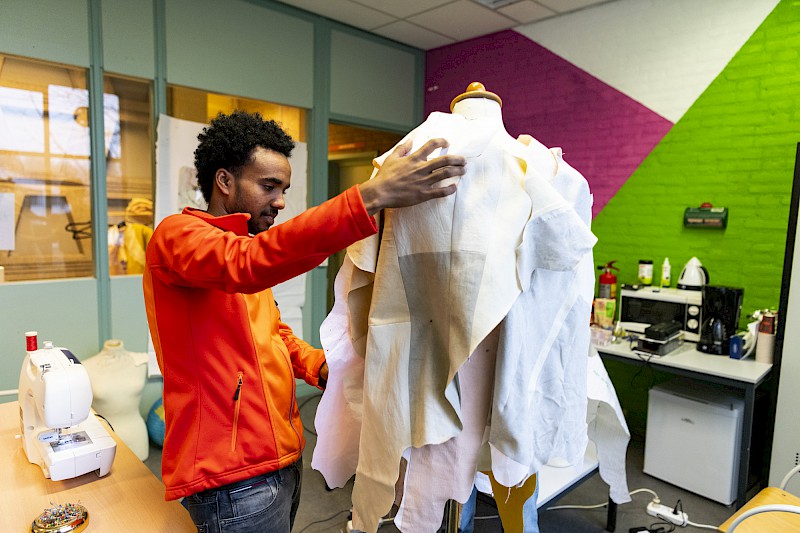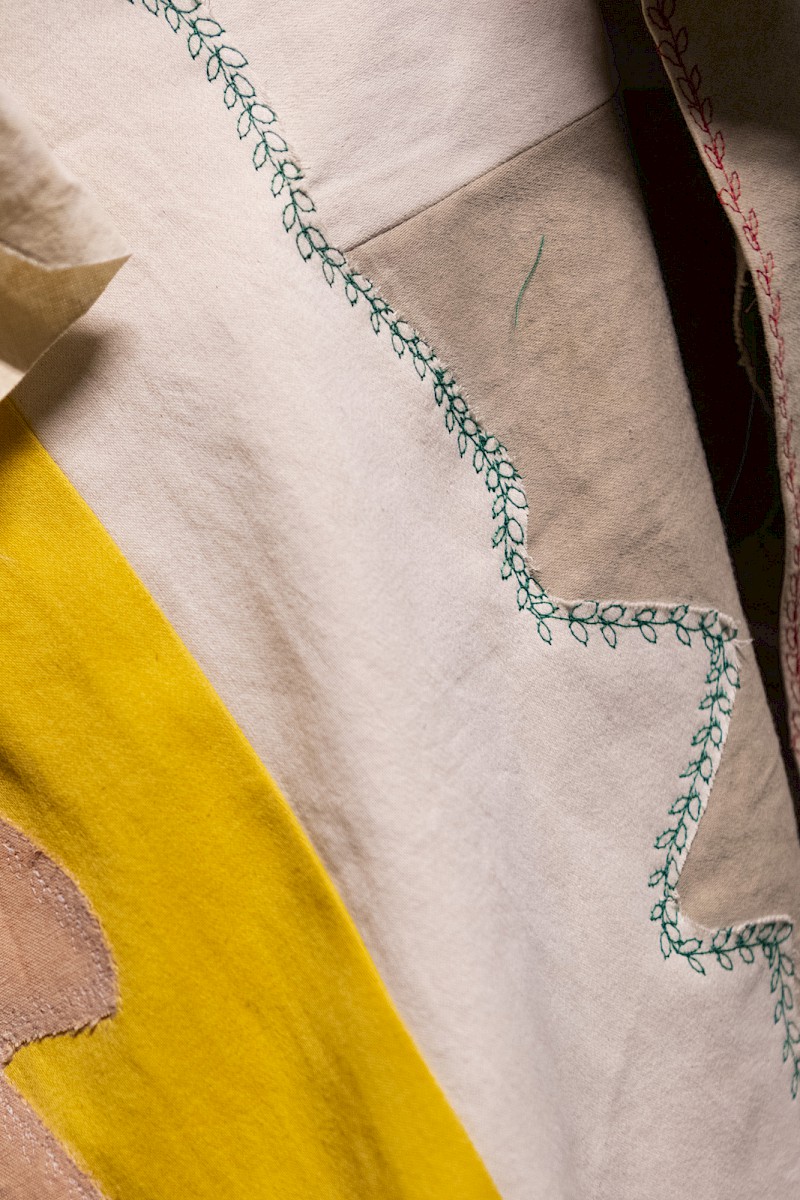 Amira: "For this piece of clothing, I decided to stitch the textile together with a leaf-pattern: the stiches represent the branches of a cedar tree, which is a symbol from Lebanon."
Alle patroondelen bestaan uit de vorm van de landen waar de jongeren vandaan komen. De verschillende lappen stof zijn handmatig geverfd met klei uit de bodem van Friesland, Maastricht en Arnhem. Vervolgens zijn deze stukken stof als een lappendeken aan elkaar gestikt, zoals je ook verschillende bodemsoorten in een atlas kunt bekijken. 

De jongeren zijn begonnen het ontwerpen van de kledingstukken doormiddel van moulage: het pinnen van het patroonpapier op de pop. Achter de naaimachine werden de lappen stof aan elkaar gestikt, waarbij de stiksels symbool staan voor de route naar Nederland. Het project werd afgesloten met een uitgebreide fotoshoot en een tentoonstelling op het azc Overloon. 

Dit project werd uitgevoerd door de jongeren in co-creatie met workshopleiders Carolien Evers en Marit van Bergen. De foto's zijn gemaakt door Petra Katanic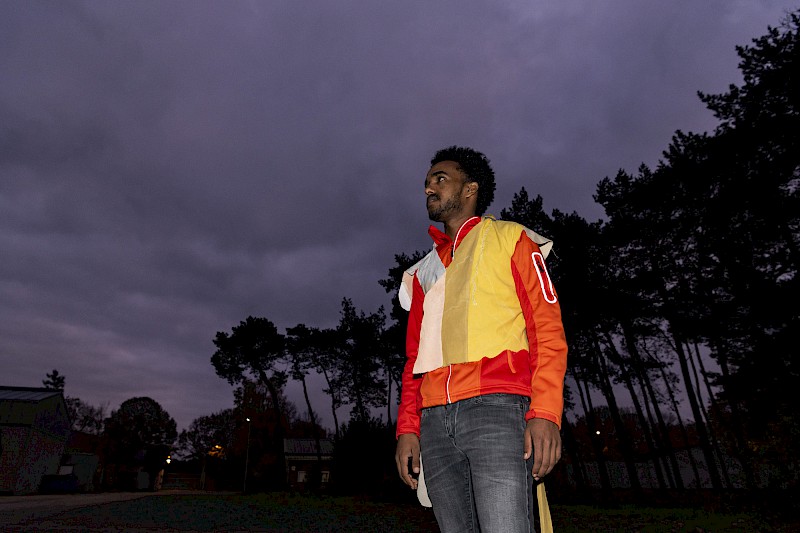 Beeld//Formers
Eén op de twee mensen die naar Nederland komt is jonger dan vijfentwintig jaar. Met Beeld//Formers nemen deze jongeren het heft in eigen hand. Door middel van zelfgekozen disciplines verbeelden zij op eigen wijze een verhaal. In co-creatie met kunstenaars en leeftijdsgenoten werken Beeld//Formers aan verschillende kunstuitingen. Zo worden jongeren met hun talenten zichtbaar voor zichzelf, elkaar en de Nederlandse samenleving.
---