Bewoners hebben vaak weinig persoonlijke bezittingen op het azc en daardoor geen tastbare herinneringen meer aan hun dierbaren. Met deze workshop maken gezinsleden een nieuw familiealbum door elkaar en hun omgeving met een professionele camera te fotograferen.

- Natasja Verschoor en Daya Cahen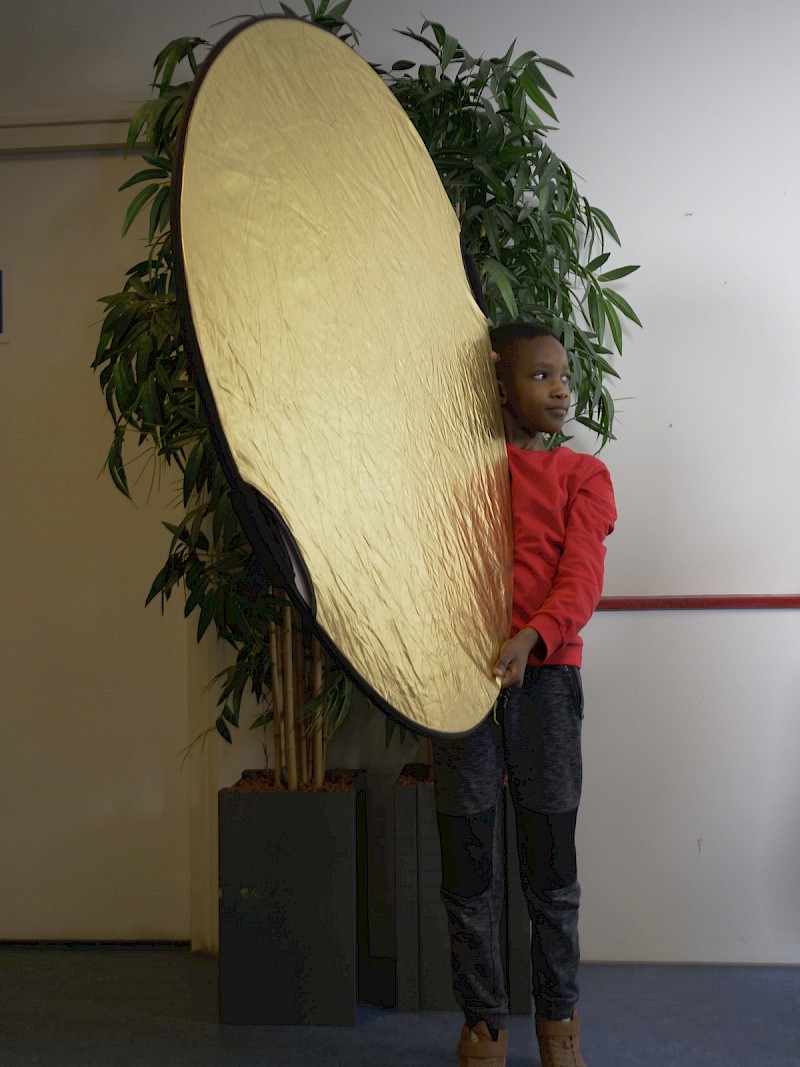 Een van de mooiste uitkomsten aan de workshop is de ontmoeting met de tienjarige Sidiq. "Sidiq deed de eerste dag mee aan de workshop en vond het zo leuk dat hij de volgende dagen bleef helpen. Hij heeft door de workshop zijn talent voor fotograferen ontdekt en wil nu fotograaf worden!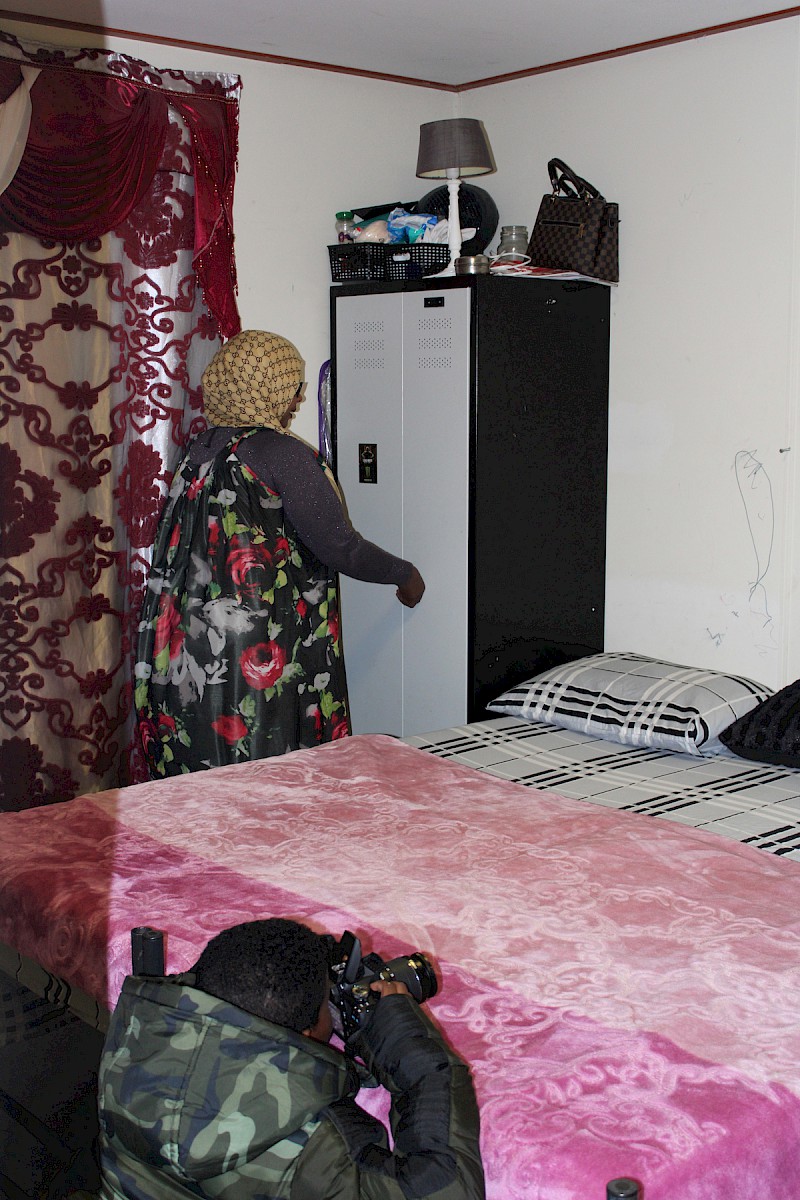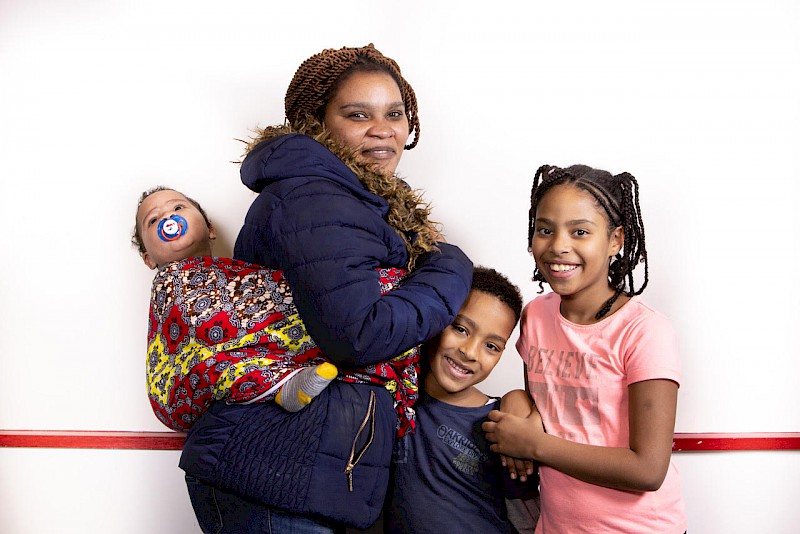 Een groepje kinderen in azc Emmen maakt van de gelegenheid gebruik om de slaapkamer van hun ouders of de keukenkastjes eens goed onder de loep te nemen. Gezinsleden fotograferen elkaar in hun favoriete outfit of op een plek waar ze graag komen. Natasja en Daya maken ondertussen foto's van hoe iedereen elkaar fotografeert. Ook maken ze van alle deelnemers een professioneel familieportret in een speciaal daarvoor ingerichte fotostudio. Uit alle foto's maken de gezinnen een selectie, die vervolgens in houten lijstjes worden geplaatst. Door de favoriete foto's van alle gezinsleden op elkaar te stapelen, ontstaat een nieuw familiealbum. 
In de huidige situatie van de deelnemende families is het niet vanzelfsprekend om als gezin samen leuke dingen te doen. Met dit project wilden we deze mogelijkheid bieden.

- Natasja Verschoor en Daya Cahen
---