Wanneer kunstvormen samen komen resulteert dat in een hele mooie middag en avond op azc Apeldoorn. Waar zintuigen geprikkeld werden en kinderen samen met hun ouders het eindresultaat presenteerden van twee te gekke workshops. Vollop werd er genoten van licht en geluid in een muzikaal en kleurrijk jasje waarbij het gebouw van het azc letterlijk en figuurlijk in de schijnwerpers werd gezet.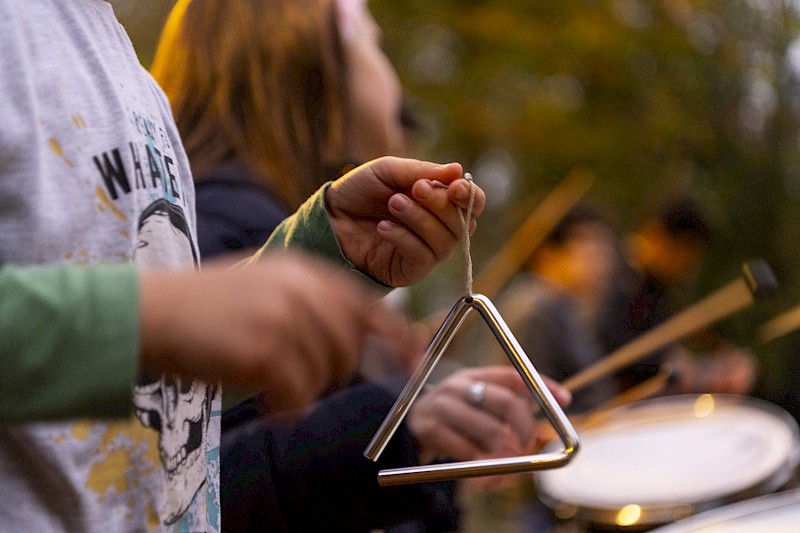 Een echte band vormen en leren een instrument te spelen gaat natuurlijk niet zomaar maar tijdens de workshops van muzikant Monique aan 't Goor en gitaardocent Wierd kregen o.a. Abril,Tariq, Marcello en Ellyn de kneepjes van het vak als beginnende muzikanten geleerd. Of het nou een gitaar, een triangel, keyboard of de drums er was voor ieder wat wils.

Onder het toeziend oog en enthousiast applaus van papa, mama, broers en of zussen speelden de band die middag en avond hun ingestudeerde nummers.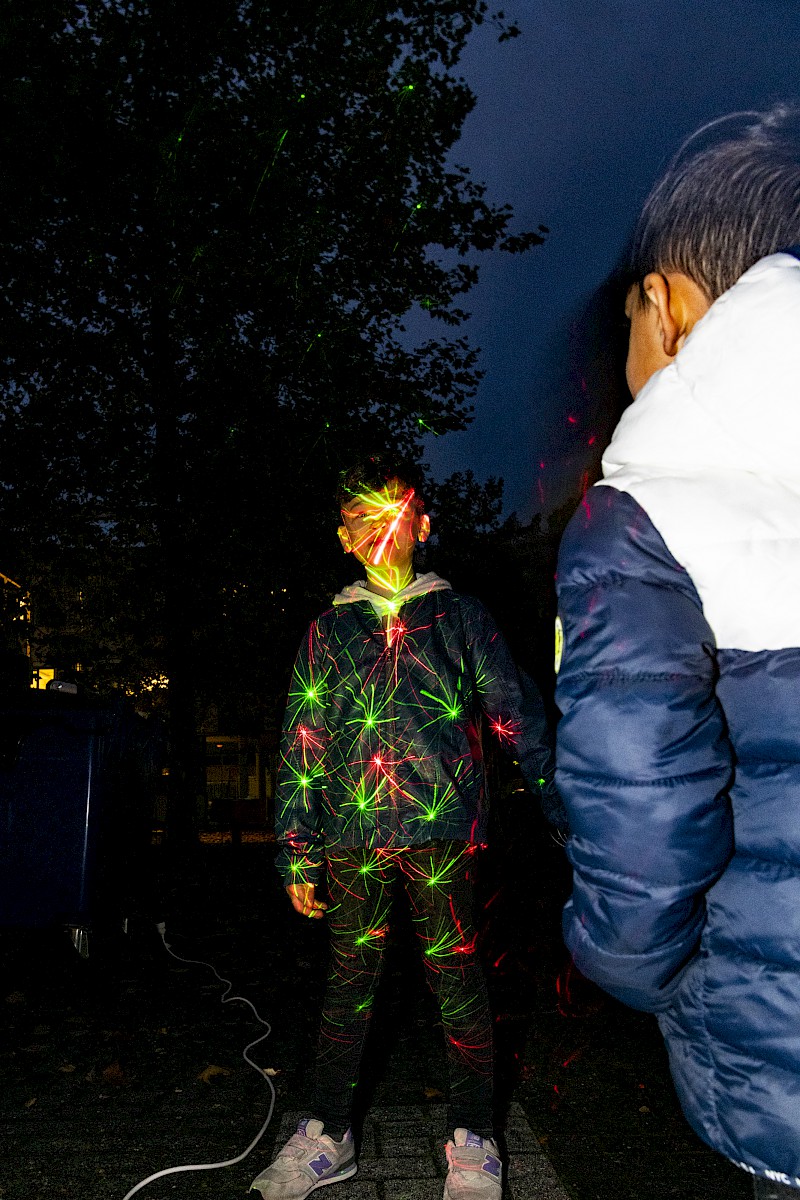 Bij het ondergaan van zon werd het om het gebouw van azc Apeldoorn steeds donkerder maar lichtte de voorkant van het gebouw volledig op. De tekeningen en kunstwerken die de kinderen samen met hun ouders hadden gemaakt tijdens de workshops van Nikki Normann waren d.m.v. beamers te bewonderen en sloten daarmee een hele mooie familie dag af in Apeldoorn. 
---