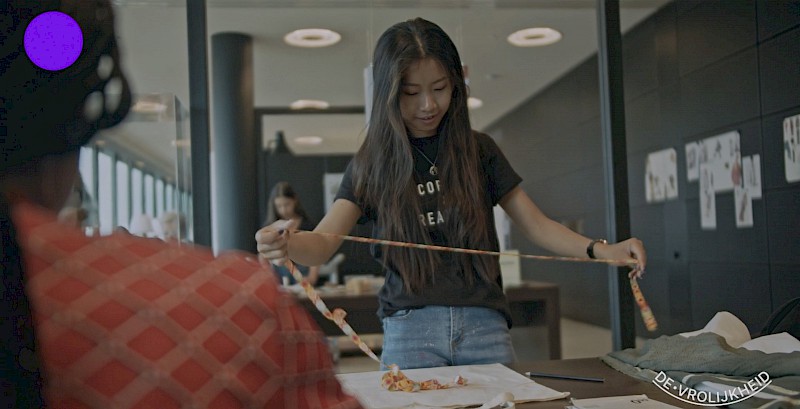 Meet Beeld//Former Aye Myo: a professional artist in the making. You will rarely see her without a pencil, pen or brush in her hands. In her work she expresses her feelings and thoughts and tells the stories that are important to her.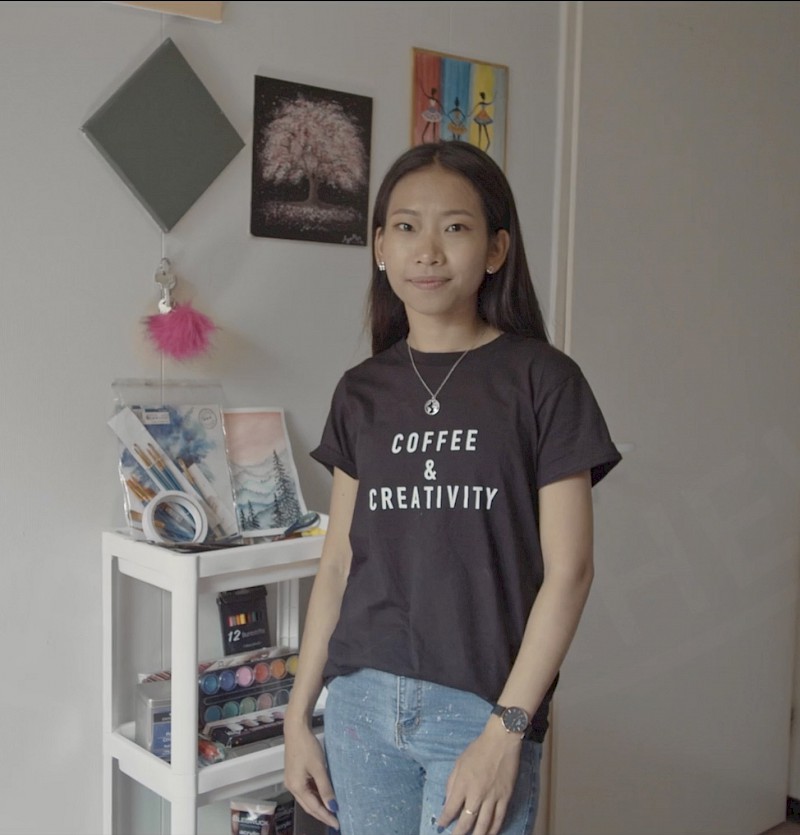 "When I am drawing, my mom tells me: what are you doing? You should be studying! But I always come back to making art." - Aye Myo
In this videoportrait we are introducing Aye Myo. She tells us about the stories she wants to tell with her paintings and drawings, about the technical difficulties of painting and about why Vincent van Gogh is such a big inspiration to her. She is well on her way to make her dream to become a visual artist come true: she used to be part of Marres Extended, the youth department of Marres in Maastricht, she participated in a painting workshop taught by Ahmed Kleige and she is teaching herself different kinds of art disciplines. 
BEELD//FORMERS

Beeld//Formers are youngsters in the age of 15-25 that present their own stories through self-chosen art disciplines. Dance, theatre, music, new media and visual art are the instruments for the Beeld//Formers to present themselves.
One out of two people that come to the Netherlands is younger than 25. Together with professional artists de Vrolijkheid organises art projects and workshops with youngsters between the ages of 15 and 25. The youngsters - the Beeld//Formers - are storytellers and the creators of their own stories, resulting in music video's, podcasts, fashionshows and much more. In 2021 we highlight 5 Beeld//Formers and their talents with a videoportrait.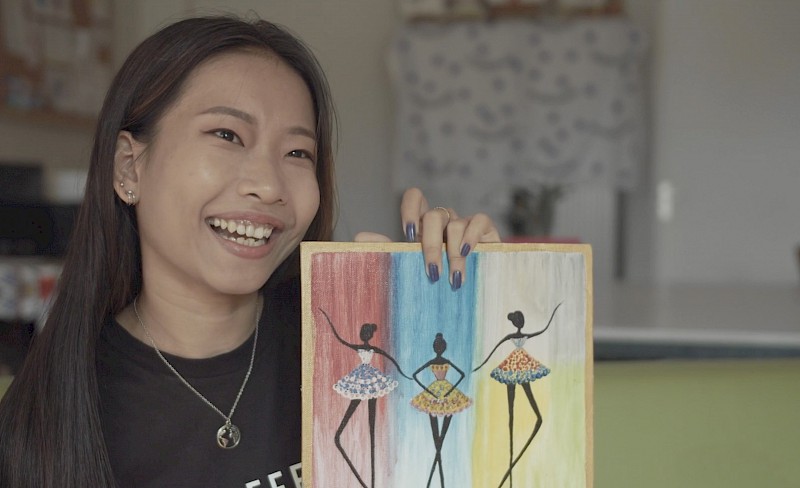 ---